I don't know if I got time to write another entry after this. Tomorrow morning, I'm off to do charity work for a week. I'll be back on Saturday.
Honestly, I'm REALLY nervous. I don't know where I'll be, what I'll have to do, who I'll have to work with, what to BRING even. I hate this, I'm actually scared. I won't see or talk to anyone I know, or help me out in case I need it. Also, I'll have to take the train around 6 in the morning to get there on time.
Also, I finished reading Mockingjay.
I swear, that book is just out to get you as emotionally unstable as EVERYONE in that book. Now I finally get my sister when she was all
'I don't know what to do with myself!'
after she finished it. And us both aren't even sad, really. We're freaking angry. The few characters I liked in this book, have all died. Collins took it all way too far. Unacceptably far. How are there people even still alive after all those things?
I need GIF therapy.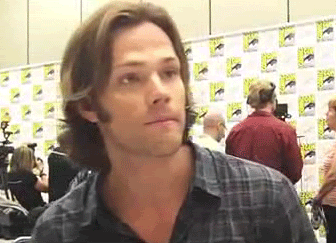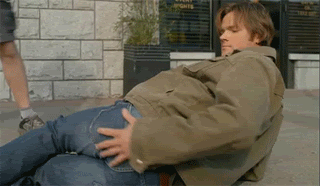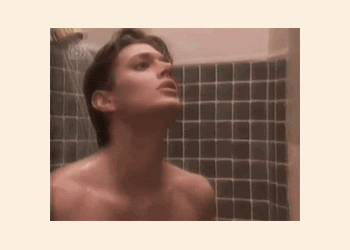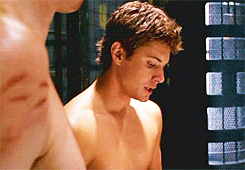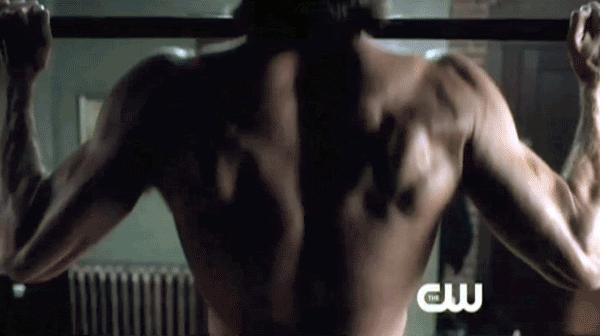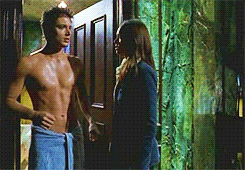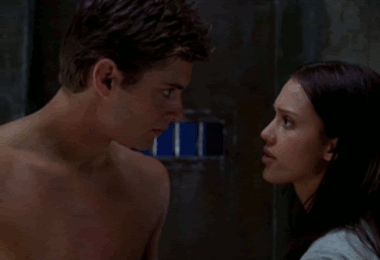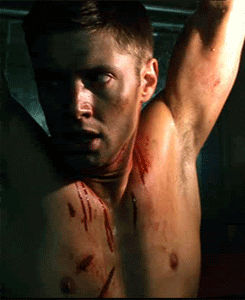 Oh Jensen, why are you beautiful in EVERYTHING, even when you play a blood-drinking, maniacal devil's son who had sex with his mom?
Especially when you play a blood-drinking, maniacal devil's son who had sex with his mom.
Don't you know what does that to me?
It makes tying shoes hot.





Stop wearing four layers of clothing on Supernatural! Stop it!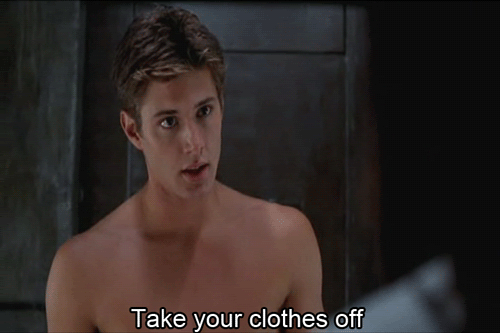 And that's why there was no 'suspence' in My Bloody Valetine for me XD
Current Mood:

content
Question first: I casually read that they filmed a couple scenes at Lake Piru during some episode. Now am I wrong, or does Piru mean Demon or Devil in Finnish? Or maybe a language that's much alike, don't want to insult my Finnish friend now do I.
But just.. that coincidence is so weird it's creeping me out way too much.
So what's it been again?
#20 Everybody Loves A Clown
#19 The Rapture
#18 Nightshifter
#17 Lazarus Rising
#16 Hammer Of The Gods
#15 Born Under A Bad Sign
#14 Bad Day At Black Rock
#13 The End
#12 Mystery Spot
#11 Dark Side Of The Moon
#10 Jus In Bello
#9 No Rest For The Wicked
And let's hope those gifs won't start bitching again!
If you want gifs from all those episodes, you can just click the tag for Best Supernatural Episodes.
Edit:
I JUST REALIZED THAT IN ALMOST ALL EPISODES IN MY TOP TEN, IMPORTANT PEOPLE DIE (or disappear). THEY DIE. THIS IS TOO DEPRESSING TO WRITE ABOUT.
(
#8 + #9
Collapse
)
Number 7 totally blew away number 8, didn't it. LOL can you even remember number 8? ALL THE GIFS. And it's getting so slow again D: I really hate LJ sometimes.
Current Mood:

blah
(
Under a cut because of the massive amount of GIFS!
Collapse
)
So... be-bye!
My eyes have now seen everything Sherlock.
Current Mood:

WHYYYY???
Just look, it's like they got fins.
Jensen =
UNF
Jared =
I hope no one steals the gummi worms in my trailer while I'm posing as Tarzan, cuz I'd be so pissed.
You know that the cover will already tell you Bobby is dead? But, that's the 10th episode! You can't put that on the cover.
LJ deleted some of my tags for no reason. Like my Jensen Is Aging Like Fine Wine-tag. Grr.
I don't remember them ever being attacked by sharks. Or piranhas. With.. two tongues.
Current Mood:

blank


Pffffffffft.

They don't deserve to win any match, how they're playing right now. It's all going much too slow, they keep kicking the ball to each other at their own goal. (the thing I mentioned about the English taking over the Dutch strategy).
For Chuck's sake, DO something.
2 - 0
Current Mood:

embarrassed

vs


What's Holland even doing right now? It's like they don't know what to do with the ball.
No, they weren't playing badly during their match against Denmark, they're playing badly right now.
Current Mood:

irritated
3 - 2 ! ! ! ! ! ! ! ! ! ! !
Wow, this game!
And Holland got a shot again!